SAVE THE DATE

March 5, 2022

More details to come

Learn More

The Junior League of Wichita Falls, Inc. (JLWF) is an organization of local women committed to promoting voluntarism, developing the potential of women, and improving communities through the effective action and leadership of trained volunteers. We welcome all women who value our mission.

Learn More

A collaborative effort is requested between the agency and the Junior League of Wichita Falls for publicity.

Learn More
Home
In 1957, 22 women with social consciousness saw the need for a women's service organization. The result of their vision was the Junior Service League of Wichita Falls. These women quickly went to work, participating in the formation of the Arts Council and the Junior Red  Cross, and soon after began plans for the Wichita Falls Museum of Art.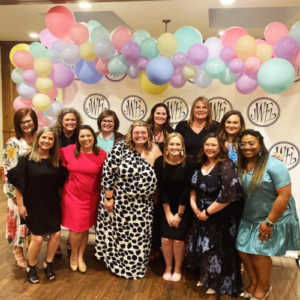 In 1964, the Junior Service League voted to formally apply to the Association of Junior Leagues for full membership. The Junior Service League officially became the Junior League of Wichita Falls, Inc. in 1969, making it one of 211 Junior Leagues.
Today, thousands of volunteer hours and millions of dollars later, the Junior League of Wichita Falls, Inc. continues to fulfill the vision of the Junior Service League. We remain a diverse and dynamic group of talented women who share a common vision to improve the quality of life in Wichita Falls. With over 360 active, provisional, and sustaining members, the organization contributes over 17,000 volunteer hours and over $300,000 annually in training and project funding to the Wichita Falls community.
Community Grants
Is your non-profit, tax-exempt organization in need of funding for a special need or project?
The Junior League's Community Assistance Fund and Opportunity Knocks may be able to help!
The Junior League accepts applications for grant awards up to a maximum of
$2500.  Don't miss your chance to receive additional funding for the special need or project!
By continuing to use the site, you agree to the use of cookies. more information
The cookie settings on this website are set to "allow cookies" to give you the best browsing experience possible. If you continue to use this website without changing your cookie settings or you click "Accept" below then you are consenting to this.