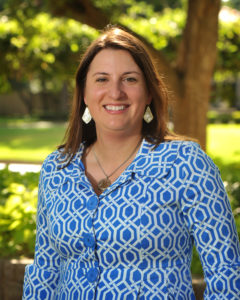 The members of the Junior League of Wichita Falls have been busy improving our community and promoting volunteerism with pride and dedication the last few months. We were honored to celebrate our 50th anniversary of our league's friendship with the German Air Force in late September and in turn share our Thanksgiving tradition with the Germans and their families in October. We celebrated a "Winter Wonderful" 35th year of Christmas Magic.  Over 10,800 people supported our market that kicks off the gift-giving season, while also helping the league raise the funds needed for our community plan.  We just love giving back to the community that supports us!
In November, we held satellite meetings in lieu of our monthly membership meeting. Satellite meetings are a great time to check the pulse of our membership and provide a small-group opportunity for discussion and fellowship. Questions we asked the membership were:  Is the Junior League meeting your needs? Why did you choose to volunteer with JLWF? How can we better serve you?  The time, money and dedication that our members have given to this organization and our community has not gone unnoticed. For almost 60 years we have increased the quality of life of Wichita Falls and I hope that we continue to do so for many years to come.
Spring is just around the corner!  February 27th – March 4th, we will participate in our second annual "Food Fight" to combat hunger in our area. This year, we have organized a Texas-sized event partnering again with the JL of Lawton, but this year adding JL of Amarillo, JL of San Angelo, JL of Lubbock, JL of Waco, JL of Bryan-College Station, JL of Bell County and JL of Odessa. We are thrilled that these fellow leagues have chosen to join us as we strive to fill our respective food banks with literally tons of food for the spring months.  Join us on the final day of the Food Fight as we host an event at United Supermarkets on Jacksboro Highway from 9am-1pm to give it one final push to our goal of raising 5 TONS of food for our local food bank.  This is truly a fight in which everyone wins!
In April, we will honor our past with a month-long celebration commemorating the completion of the Wichita Falls Museum of Art. Mark your calendars for a "Remembering the Founders" Brunch on April 1st honoring the work of the women who guided the project to completion.  On April 22nd, we will help host a "Spring Fling-like" arts event called Spring Fever at the museum.  The community will enjoy kids' events, live entertainment, food trucks and other fun activities to celebrate the museum's history.  We hope you'll join us!
It's been a busy, but very productive few months for our league.  Just a few of our accomplishments include:  600 Power Paks 4 Kids were packed each month by our members for kids who wouldn't normally have food on the weekend, 500 hygiene items were collected by our members for Zundy and Burgess Elementaries during our monthly impact drives, $21,000 has been donated to area non-profit agencies through our Opportunity Knocks and Community Assistance Fund, 100 students at Zundy Elementary received Christmas gifts donated by league members, 14 teen girls have been mentored by our members at Barwise Junior High, and 650 kids learned about healthy food choices at our Kids in the Kitchen events.  Thank you for supporting your league as we continue to "Be the Change" in our community!
-Reagan Foster