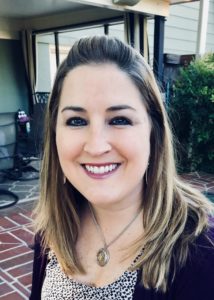 I am so honored to be chosen to lead the Junior League of Wichita Falls this year as the organization's 60th President. I am surrounded by such amazing women who serve throughout our community as mothers, doctors, attorneys, teachers, insurance agents, realtors, bank vice-presidents, counselors, nurses, hotel managers, and so much more! Even with all of that going on, they still find the time to serve with the Junior League of Wichita Falls to make our community a better place to live. I couldn't be more proud of the things we've accomplished in the last 60 years but also in the plans we have for the future.
As September rolls in, we begin by celebrating our 60th year of service. In 1957, 22 local women with social conscious saw the need for a women's service organization in Wichita Falls. The result of their vision was the Junior Service League of Wichita Falls. These women quickly went to work, participating in the formation of the Arts Council and the Junior Red Cross, and soon after began plans for the Wichita Falls Museum of Art. Then, in 1964, the Junior Service League voted to make a formal application to the Association of Junior Leagues for full membership. The Junior Service League officially became the Junior League of Wichita Falls, Inc. in 1969 making it one of 211 Junior Leagues across the United States at the time. We are so proud of our rich history but also in the impact we have planned for the future!
We then kick off the league year by celebrating Oktoberfest and hosting a traditional Thanksgiving meal with the German Air Force through our International Friendship Committee. We are proud of this 50+ year friendship and the impact we make at Sheppard Air Force Base to make the German community feel at home during their time in Wichita Falls.
In November, we will celebrate our 36th annual Christmas Market at the Wichita Falls MPEC Exhibit Hall. This year's theme is "Merry Memories" and I can't wait see the MPEC transformed by our fantastic committee into a Farmhouse Christmas. Our Christmas Magic market not only kicks off the Christmas shopping season in Wichita Falls, it also is our League's largest fundraiser, raising more than $100,000 each year that we put back into our local area through our Community Plan.
Spring will also be an exciting time with our 3rd Annual Food Fight, a collaboration with other Texas and Oklahoma Junior Leagues, where we host a one-week food drive to benefit our community food pantries. In 2016, we raised over 7 tons of food! It's amazing how one week can make such a huge impact on our community's needs! We also host our Annual Give Light Awards in April to showcase our community volunteers and give back to the nonprofits they serve.
These are just a few of our major events, but I'd be remiss not to talk about the other wonderful things our League volunteers are doing in our community EVERY month. We love hosting Kids in the Kitchen events, teaching kids about healthy eating and exercise habits, at local youth centers and elementary schools. We make a huge impact at 2 local elementary schools as part of Wichita Falls ISD's Partners in Education programs. Not only do we provide funds to both schools for incentive programs and individual school needs, we also partner with the Wichita Falls Area Food Bank to pack power paks each month for students at both schools. Power Paks 4 Kids are bags of food placed in their backpacks on Fridays so students have over the weekend that might not otherwise.
Our Opportunity Knocks and Community Assistance Fund Committee stay busy over the course of the year, granting funds totaling $21,000 and numerous volunteer hours to area nonprofits that need our assistance. We love to collaborate to get the job done! Our Training committee keeps members engaged with personal growth and leadership training opportunities each month at our General Membership Meetings. Our goal as a Junior League is to train community leaders so we use every opportunity we have to do so. Our New Community Project committee and Research & Development committee have big plans in the works to announce a new project that has been in the works. Stay tuned for some exciting news!
With over 360 active, provisional, and sustaining members, the Junior League of Wichita Falls contributes over 17,000 volunteer hours and over $300,000 annually in training and project funding the Wichita Falls community. We've been "Building Community for over 60 years" and are so blessed with the love and support our community shows us. Come volunteer with us – serving your community is one of the most rewarding things in life!
Amber Reed     JLWF President 2017-2018     amberreed3@gmail.com