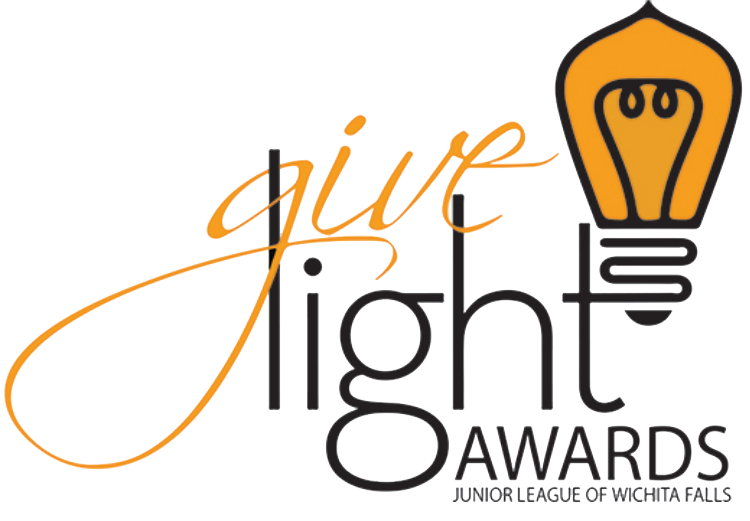 Over the span of five decades, The Junior League has embraced the value of voluntarism in the Wichita Falls community.  JLWF broadened the long-term promotion of the Youth Volunteer Awards in the early 90s to include acknowledgment of worthy adults and nonprofit organizations.  Since then, several partnerships have existed among for-profit and nonprofit entities under a few namesakes – Lighting the Way Awards, Jefferson Awards, and Give Light Awards.
The Junior League of Wichita Falls is dedicated to building on its rich history of community volunteer recognition. This approach continues to publicly recognize and applaud ordinary non-profits reaching beyond themselves to touch the lives of those in need.  Junior League works to promote voluntarism in a larger scope by:
Developing a larger and more diverse network of community partners who value voluntarism
 Highlighting non-profits in Wichita County and surrounding areas through mass media coverage with KAUZ and social media!
This award will celebrate one local non-profit for a month that renders community support services. Programs and services rely on a strong volunteer base that provides mission-driven results and measurable community impact.
Mass Media Coverage will include the following benefits:
1. A high-quality Commercial that will run throughout the month on all the newscasts and dayparts, Pre-Roll Video on News Channel 6 Website, News and Weather Apps.
2. A 5- Minute segment news story highlighting the non-profit, airing in both 5:00 am and 6:00 am News and posted to the KAUZ Facebook and JLWF Facebook.
3. A scheduled morning or noon news interview.
4. Commerical running on OTT, News Channel 6 Roku & Firestick.
5. Rotation on an electronic billboard located on Lawrence Road.
Apply today to highlight your favorite non-profit! *Any organization with 501c3 status can apply.
2020-2022 Award Winners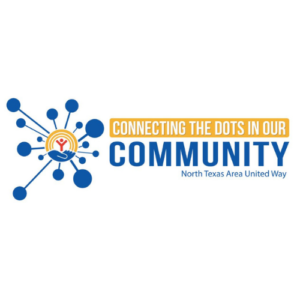 We provide opportunities for individuals to better themselves.For almost 100 years, the NorthTexas Area United Way has been investing in local programs, services, and initiatives that work to create a better picture for our community and change lives forever.We unite donors and volunteers with organizations that are focused on producing real results in the areas of education, financial stability, and health.When donors give to us, we steward their money by investing in our 16 Funded Partners to bring community change through tutoring, providing meals to seniors and homebound individuals, affordable childcare, scholarships, financial assistance and so much MORE!
Child Care Partners, formerly Child Care, Inc., is a nonprofit agency protecting children and strengthening families through child care services in the Wichita Falls area.  We are proud to be celebrating 100 years of service in 2018!  We operate 4 child care centers across the community serving infants through school-age children. All four centers are licensed by the Texas Department of Family Services and serve nutritious family-style meals and snacks. Child Care Partners depends on the community and fundraising efforts to ensure that children in our community are protected and well cared for.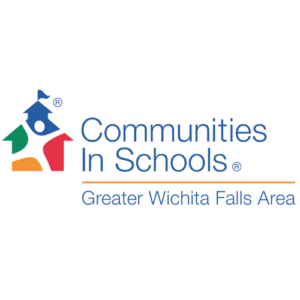 Communities In Schools: the only dropout prevention program in the nation proven to increase graduation rates. Recent third-party findings confirm: "Of the many organizations working to improve student outcomes, Communities In Schools, through coordination of services, is proven to be more effective, and results in higher graduation rates, and higher percentages of students reaching proficiency in math and reading." Since its conception in 2006, Communities in Schools Greater Wichita Falls Area has placed Site Coordinators on all secondary campuses within Wichita Falls Independent School District.
Texoma Alliance to Stop Abuse (TASA) was founded in 2013 with one purpose in mind: to eliminate family violence in our community. We are committed to doing this through community outreach, batterer's intervention/prevention, and our victim services.TASA was started in the loving memory of five-year-old Katie Earnest who died at the hands of her mother's abuser. We are dedicated to taking an active role in our community to increase the awareness of family violence.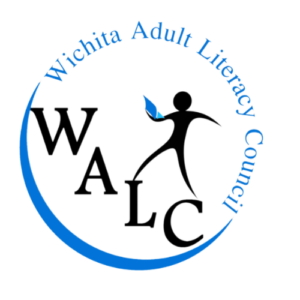 The Wichita Adult Literacy Council (WALC) empowers people to improve their individual literacy skills and promotes community awareness of literacy issues. Our primary method of promoting literacy is through our volunteer literacy tutor program. Our tutors are trained to work one-on-one with individuals in the community wanting to improve their literacy skills.
Big Brothers Big Sisters helps children realize their potential and build their futures. We nurture children and strengthen communities. And we couldn't do any of it without you.