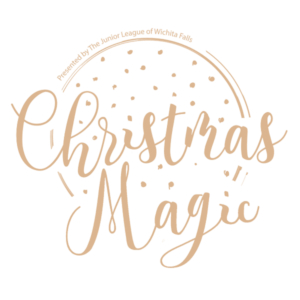 In 1981, a group of local volunteers, led by president Sue Crosnoe and chairpersons Sharon Fiscus and Gail Thompson Natale, began a new project to fund the Junior League of Wichita Falls' (JLWF) Community Plan.
With a mission to create something that the community could benefit from through funds raised and a family experience that they could share, the ladies came together to create a little magic and raise over $33,000. At that time, it was the most money any event had raised in the history of the League.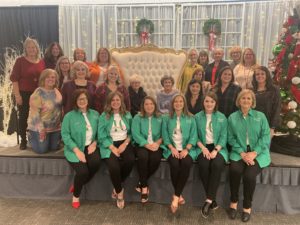 Forty events later, the JLWF has gone on to raise over $3.2 million through Christmas Magic, and turned those profits over to community projects like YMCA's Miracle League, Hospice of Wichita Falls, Patsy's House, Safe Place, Wichita Falls Area Food Bank, Habitat for Humanity, Rathgeber Hospitality House, Foster Care Advocacy Services, Wichita Falls Symphony, Drug-Free North Texas, MSU, WFISD, Rainbow House Emergency Resource Center, CASA, Beacon Lighthouse for the Blind, First Step, and Crimestoppers, among other local organizations.
This year's Christmas Magic market will occur Thursday, November 2, 2023, through Sunday, November 5, 2023, at the Wichita Falls MPEC Exhibit Hall, 1000 5th St, Wichita Falls, Texas. 
We hope you will join us as we celebrate our 42nd annual Christmas Magic and once again help give back to this wonderful community!
For all the details and festivities, please use the right navigation bar to discover more about this year's Christmas Magic!