"Oh the Junior League? Isn't that the women's group that hosts Christmas Magic?"
I spent some time over the last couple of weeks asking friends who are not in the Junior League if they knew what it was.
Again and again, this was the answer I got, and it really got me thinking about how as a Junior League, we do a really good job of helping the community, but we don't always do the best job of telling the community about ourselves.
Because while yes, it is true that we host Christmas Magic each year; but the money we earn from that event drives all of the REAL work that doesn't always get talked about. Beyond the decorations and holiday cheer, there are 100+ women at work year-round fighting to make their community a better place.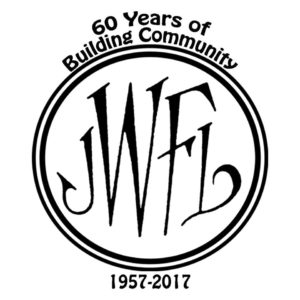 And since we have just celebrated 60 years of active community involvement, maybe it's time we toot our own horn a little.
As members, we know that a wall in our League center is covered with a list of past projects and collaborations. But does the average resident of Wichita Falls?
Here are some top facts to know and share:
Last year our members gave 17,000+ hours of volunteer time to causes related to improving the lives of at-risk youth in our community
In the Spring of 2017, they coordinated and hosted a "Food Fight" which raised 5 tons of food for the Wichita Falls Area Food Bank
They gave over $20,000 to other area nonprofits through their grant program titled Opportunity Knocks and the Community Assistance Fund

Celebrated 50 years of collaboration and friendship with the German Air Force as part of their International Friendship initiative
Over the past 60 years, our Junior League has grown from 22 to over 360 diverse women with a shared goal to improve the quality of life in Wichita Falls. Let's spread the word about our organization and our continued plans to enrich our community and our neighbors!
Toot toot!