Help Us Help Our Community!!!
As League Members, we know that the JLWF holds two fundraisers a year. One: Christmas Magic, which funds or Community Plan. Two: Our Headquarters' Fundraiser, makes sure we are able to maintain our League Center and manage its maintenance.  By having our own building, we always have a place were we can host our meetings, without having to rent a space. THIS ALLOWS US TO INVEST ALL OF THE MONEY WE EARN THROUGH CHRISTMAS MAGIC BACK INTO THE COMMUNITY!!!
This year's fundraiser is a raffle for a Disney Vacation!!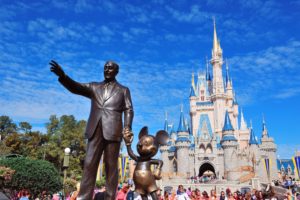 Melissa Moore, Co-Chair of the Headquarters' Fundraiser mentioned, "Elizabeth and I believe that while this year's headquarters fundraiser is something that we have done in the past, it has gotten off to such a great start! When we decided to lower the price from $100.00 to $20.00 per ticket we were worried that upping the odds might affect the want for the ticket, but as we continue to see the increased interest and want for tickets, it is becoming apparent that was not the case."
The Disney Adventure trip is something that every family can get excited about. It includes seven days/six nights, airfare, accommodations, dining and park admissions for a family of four – this is a trip of a lifetime in our opinion. Would you spend $20.00 for a chance to win a family trip valued at $10,000? 
Tickets for the raffle are $20 and the winner will be drawn the evening of April 24 at our monthly general membership meeting.
Melissa went on to say that "I actually had people approach me before I could even ask them if they would be interested in buying a ticket. It is extremely encouraging to see everyone getting excited about selling the tickets, buying the tickets and the raffle in general!"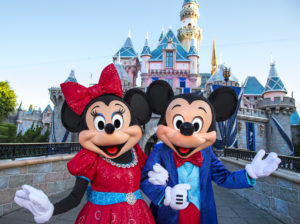 You can purchase tickets here or in person at our League Center, or by contacting any JLWF member.  Just imagine you and your family there with Mickey and Minnie!
BONUS: If you win the trip, you don't HAVE to spend the money going to Disney. You can choose the vacation and location of your choice, up to $10,000 in value.