The Junior League of Wichita Falls, Inc. offers young ladies of Wichita Falls and the surrounding area an opportunity to get involved with the Junior League and their community.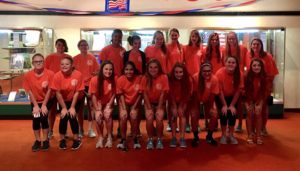 Any female who is between the ages of 14 and 18 and is interested in voluntarism may apply.
Placement is limited so please get your application in as early as possible. BRAVO members will be invited to participate in many of the League's projects and fundraisers. They will also take part in community service activities.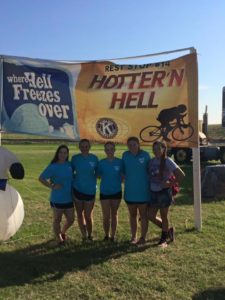 Please complete the application and return it to the Junior League office at 2302 Midwestern Parkway Wichita Falls, Texas 76308.  You may also email the application to the BRAVO Advisor. The annual fee is $10.00 plus the cost of a BRAVO t-shirt. Applications will be available on this site in June 2017.
An informational meeting and program overview will be held in August at the Junior League Center. Parents are welcome to attend and fees may be paid at this time.
If you have any questions, please contact Kristin Howard, 2016-2017 BRAVO Advisor, at (940) 867-3810 or email at khoward@wfisd.net.
To download an application, click here!